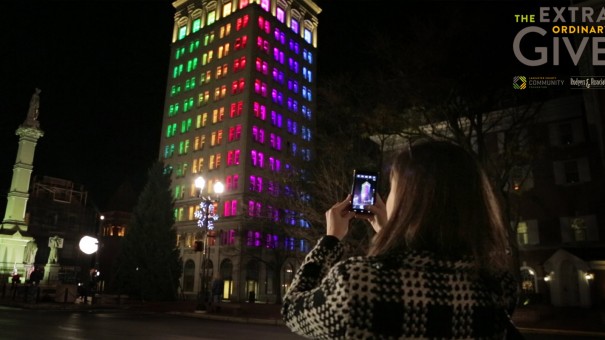 The Extraordinary Give is truly a community-wide celebration of giving. On November 22, 2013, Lancaster County came together to shine a light on all the community benefit organizations that make our community great. We rallied around the organizations that are transforming lives and raised more than $3.2 million for 260 local organizations in a 24 hour period. Downtown Lancaster was abuzz with activities from musical acts to public performances. The Lancaster Marriott hosted the LCCF as the center for giving, where we set up our time lapse footage.  Local venue Tellus360 also hosted musicians and performers throughout the day and had computers available for people to participate and donate to the Extraordinary Give.
Special thanks to the Lancaster County Community Foundation and all of the events sponsors for putting on this truly extraordinary community event!
Will you join us in 2014?
Read more →